Far East are located in Nytorget 8, just by St. Petri church on Nytorget.
Our main priority is top quality food, good and fast service.
That is why you can order our food both online and on the phone. We also have free wireless internet access while you are waiting or eating with us.
You can choose whether to eat in or take the food with you.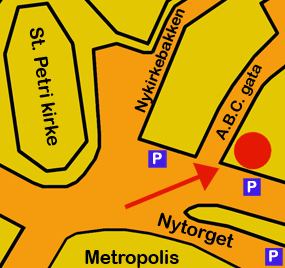 High quality food is our game so we only use produce from well known quality suppliers like King Mikal, Lerøy, Bama and Gabbas.
We are continously trying to improve and therefore we would like your feedback please. The good, the bad, improvement ideas you may have, anything really.
We would very much like to hear from you, so please do not hestitate to send us an e-mail on post@feast.no